MARIUS GALLITANO & SCOTT GRIGELEVICH
REALTORS®

Greater Boston Area's Husband-Partner Team, seasoned in Real Estate & luxury Hospitality Sales, with over 4 decades of combined expertise.
Accredited by the National Association of Realtors & Greater Boston Association of Realtors as Pricing Strategy Advisors, Negotiation Experts, Buyer Representatives, in Loss Mitigation, as well as many other niche specialties and accolades that make this dynamic-duo your best asset in any Real Estate transaction.
New England natives, and Charlestown residents, Marius and Scott are the epitome of Yin & Yang, ensuring your Real Estate experience is unlike any other.
g2Realty offers the highest level of client care, vast resources, decades of experience, timeliness, attentiveness, creativity and customer satisfaction. They will instantly prove TWO is better than ONE.
Professional, reliable, knowledgeable, connected and genuine ….. g2Realty Team is at YOUR service.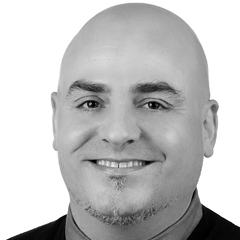 Raised in Lincoln, MA, learning to compete on the hockey, soccer and lacrosse teams at The Rivers School in Weston, I learned early, the importance of honesty, hard work and loyalty. For over 40 years I have experienced New England fully and completely. Completing my studies at The University of Vermont, I received my bachelor's degree in economics with a concentration in mathematics, believing that investment banking was my future, a skill that has proven invaluable in Real Estate.
Fortunately, life has provided me with the opportunity to use my talents to help people fulfill their investment goals and personal home ownership dreams.
Over 25 years of real estate experience, representing everyone from the first time home buyer to multi-million dollar clients, I've realized that my life experience and education has prepared me perfectly for the real estate industry.
As an Accredited Buyer Representative, Pricing Advisor, Loss Mitigator, E-Pro, Member of the 100% club, and The RE/MAX Hall of Fame, I have distinguished myself in the real estate community. This is not an existential exercise. I have personally purchased a home in Cambridge and Charlestown. I understand the reality of such an important investment in money, hopes and dreams!
As a son, brother, uncle and husband, I realize that purchasing a home is intimate and personal. Finding the right fit for each stage of life is something for which I am uniquely qualified.

After an illustrious career in luxury Hospitality Sales & Marketing in Greater Boston, Scott organically landed in Real Estate. With decades of experience and expertise in:
*client relations
*savvy sales skills & business development
*negotiation & procurement
*every facet of marketing (digital/target/direct/social media/print, etc)
*facilitating & managing relationships (attorneys, lenders, contractors, marketers, agents/brokers, clients/families)
*community & charitable outreach
*economic/market forecasting
*current knowledge of local/federal real estate legislation, regulations & law
*a $55+ million dollar renovation of a historic Boston landmark
*discerning skills in interior/exterior design
Seeing Real Estate through a different lens than most, Scott is able to guide clients through every facet of the ever-changing cycle of buying/selling/renting a property. From first-time home buyers/sellers to the the seasoned investor, he makes it a priority to oversee every step of this exciting, and often complicated, journey.
Hospitality, by definition, evokes a feeling of genuine passion for warmth and comfort, welcoming one into his own home or place of business, ensuring a guest/client feels well taken care of and wants for nothing. What a perfect combination … Real Estate & Hospitality! Scott takes the unparalleled care and concern that prevails in the hospitality industry, and inserts it into every aspect of a Real Estate transaction.
g2Realty Team at your service ….